Elf On A Shelf is already a hit in our home and "Kiddle" just came to us yesterday.   Our boys are 6 and 13 and I talked to my 13 year old ahead of time so he would play along.  He loves the fact that I let him in on it and he's having fun with it.  Our 6 year old adores his elf and looks at him multiple times a day…..and believe it or not he's not touching him.
Kiddle came to us via Amazon with a letter from santa (I chose the gift option when checking out on Amazon and when the kids were distracted by the elf, I cut my name off of the top of the letter).  We read the book, then we named him.  Both boys chose 2 names and we put them in a hat and drew one out, Kiddle won…what a cute elf name!
We placed kiddle on a small Christmas tree the first night and the boys took pictures with him.  It's going to be a fun Christmas for sure!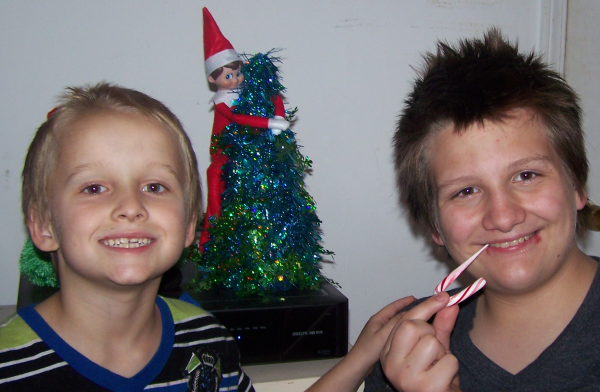 Share and Enjoy