These Gift Ideas For 6 Year Old Boys can help you figure out what to buy your 6 year old boy for his birthday or Christmas. It can also help you with gifts for your grandson, nephew or any other boys you need to buy a gift for.
It can be challenging to choose a gift for my boys sometimes, so believe me I know how it feels to stand in the toy isles wondering what to pick. Since I do have two boys, I can give you some ideas for gifts though. I've carefully compiled some options for you by evaluating customer reviews, giving some personal recommendations, and by watching and listening to my boys.
Below you'll find gifts for 6 year old boys in a variety of categories and price ranges, so there's something for everyone!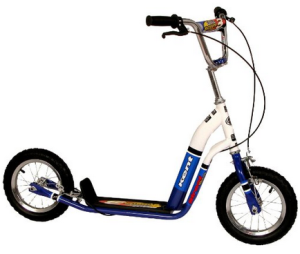 My 6 Year Old Boy's Favorite Toys
My 6 year old son loves all of these toys and plays with them often!
My youngest son just turned 6 years old. He's a typical 6 year old boy in kindergarten, active, playful, and as they say "all boy". He loves wrestling, trucks and cars, Beyblades, video games, sports, riding his bike, and fishing. Here are some of his favorite toys to consider along with some notes about each one.
The brawlin' buddy, wrestling ring, and wrestling figures called rumblers for the rumblers ring take up a lot of his time. He spends hours playing with those toys!
My son recently got into the Beyblades because some of his buddies brought some to show and tell and he played with them and then begged me to buy some for him. He got them for his Birthday from my mom.
My son has had the toughest mighty Tonka dump truck for several years now and it's still in great shape. He loves it just as much now as he did the day he got it.
 Tonka Toughest Mighty Dump Truck – Classic
 WWE Brawlin' Buddies Randy Orton Plush Figure
 WWE Rumblers Blast and Bash Battle Ring
 Beyblade Metal Fury Performance Top System Legendary Bladers Set
Ride On Toys For 6 Year Old Boys
6 year old boys like to ride anything, so a ride on toy for an older kid is a perfect choice of Christmas gift for a 6 year old.  4 wheelers and scooters are popular options for this age.  There are many options to choose from in a variety of price ranges.  My son loves anything with wheels, and he's the typical 6 year old.
 Happy Rider/Fun Wheels 6-volt Battery Operated Dirt Bike Ride On, Green
 Peg Perego XP850 Polaris Sporstman Ride On, Silver
 Razor Rip-Rider 360 Drifting Ride-On
Building Toys For 6 Year Old Boys
Little boys love to build things, and even more than that they love to smash things. What better way for them to build and smash than to play with legos, K'NEX , gears, or other building toys? Young kids could spend a life time building, smashing, and playing pretend with their legos. I remember one time when my son was around 4 I built him a small house with legos and he played with it and the lego men for hours. At age 4 he wasn't quite able to build houses, but now he can.
 LEGO Ultimate Building Set – 405 Pieces (6166)
 LEGO Ninjago The Golden Dragon 70503
 Community Minifigures Set 779348 (256 Pieces)
 LEGO City 4201 Loader and Tipper
Remote Control Cars For 6 Year Old Boys
There's nothing a 6 year old boy wants more than to feel more grown up, and this is especially true if he has older brothers and sisters. There is no better way for a boy to feel grown up than to have his very own remote control car. It's kind of a rite of passage for little boys to receive their first remote control car and they'll cherish the gift and and gift giver.
 Kid Galaxy RC Bump 'n Chuck Bumper Cars
 Kid Galaxy Morphibians Shark
 Kid Galaxy Morphibians Explorer (Colors Vary)
 Kid Galaxy Morphibians Killer Whale
Bin Play Sets For 6 Year Olds
When my oldest son was around 5 or 6 years old for Christmas I bought 4 plastic boxes and filled them up with toys. One had dinosaurs, one cowboys and Indians, one had matchbox cars, and one had blocks. I put stickers on the boxes so he'd know what was in each one also. What's so great now is you don't have to create these bin toy gifts anymore because now there are several great ones available to choose from. My son loved those boxes of toys and enjoyed having separate boxes for his toys.
 Animal Planet's Big Tub of Dinosaurs
 Animal Planet Big Tub of Safari Animals Playset
 Neat-Oh! ZipBin Dinosaur Medium Play Set
 Neat-Oh! LEGO Star Wars ZipBin Medium Toybox & Playmat
 Neat-Oh! LEGO CITY ZipBin Toy Box & Playmat
Video Games for Kids
Both of my boys love video games, my 6 year old and his older brother. The oldest also loved video games when he was 6, and even younger. I've always been careful about finding games that are age appropriate, so I know how difficult it can be to find games for young kids. These should get you started. We have many of these here at home, and plan to buy some of the others. Any of these would be great for a young gamer.
 Toy Story 3 The Video Game
 Cars 2: The Video Game
 Just Dance Kids
 New Super Mario Bros. Wii
 Just Dance: Disney Party
 WipeOut: The Game
 Nickelodeon Dance
 Nickelodeon Fit